This Page Also avialable in:

English
Morocco is a pretty incredible country to explore. It is a country of merely different cultures and traditions. It almost agreed upon that in Morocco there is a melting pot of cultures, traditions, and customs. Morocco has been visited by the major powers throughout history. The mentioned earlier is what makes Morocco become a modern and progressive Islamic country.
If you are a tourist and it is your first time visiting Morocco here is your guide. The top 10 things that you should do in Morocco for a better and extraordinary experience.
#1 A must visit place
Marrakech
Marrakech, the red city of Morocco. It is called the red city, because of its sandstone colour buildings.
It is one of the most popular tourist destinations in Africa. It is almost impossible to visit Morocco without going to Marrakech. It a melted city.  It is compromised of beautiful architectures and courtyards of orange, palm, apricot, and olive trees.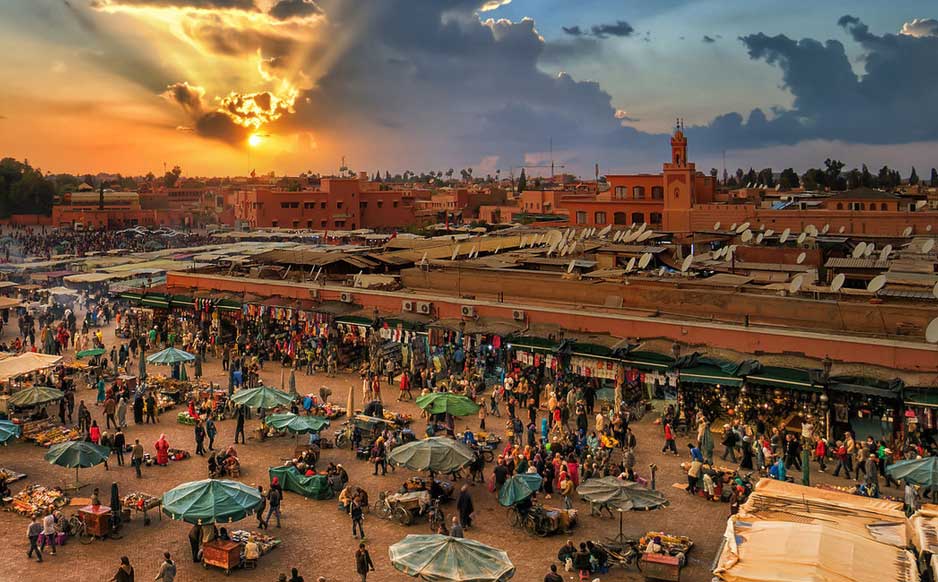 # 2 A must-do activities in Marrakech
There are plenty of things you can do in Marrakech city; for example, strolling the red city neighbourhoods, streets , and its old Medina. There is also a well known place in Marrakech, which is called Jamaâ Al fena .
Other things which you can do in Marrakech include strolling through the jardin majorel (The  botanical garden ) .
#3 Have a dinner in Jamaâ Al fenna
It is very recommended to have a dinner in Jamaâ Al fenna for many reasons. If you are looking for a well lighted, colourful, funny, and unique experience do not miss having a dinner in This place.
Tourists come to Jamaâ Al fenna from all over the world to enjoy its nights. The night in Jamaâ Al fenna is more beautiful than its day days. Even locals like Marrakech, but Jamaâ Al fenna most.
#4  Lagzira beach  
Lagzira beach is located in Agadir and it is considered as one of the most unique beaches in Morocco due to the gigantic sea arches that dot the beach .
The beach is popular for its sea arches, and its beautiful view. If you want to enjoy the sea arches and sun gliding go to Lagzira beach, you will not regret it .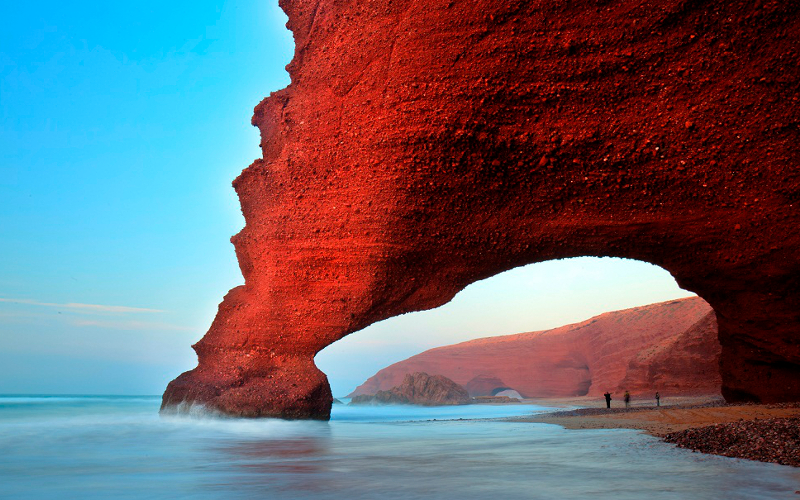 #5  Visit the High Atlas Mountains
The high atlas is a mountain range that runs from the coast of Morocco towards Algeria. It is the tallest range mountain in Africa. It is a very known mountain in all the world.
It offers outdoor recreation opportunity year around from snow sports in winter to hiking in summer. Its activities differ as the weather changes. You may hiking in summer, and practising snow sports in winter weather .
The high atlas mountain is one of the best places to visit , especially , the Todra gorge in the eastern side of the high  atlas mountain .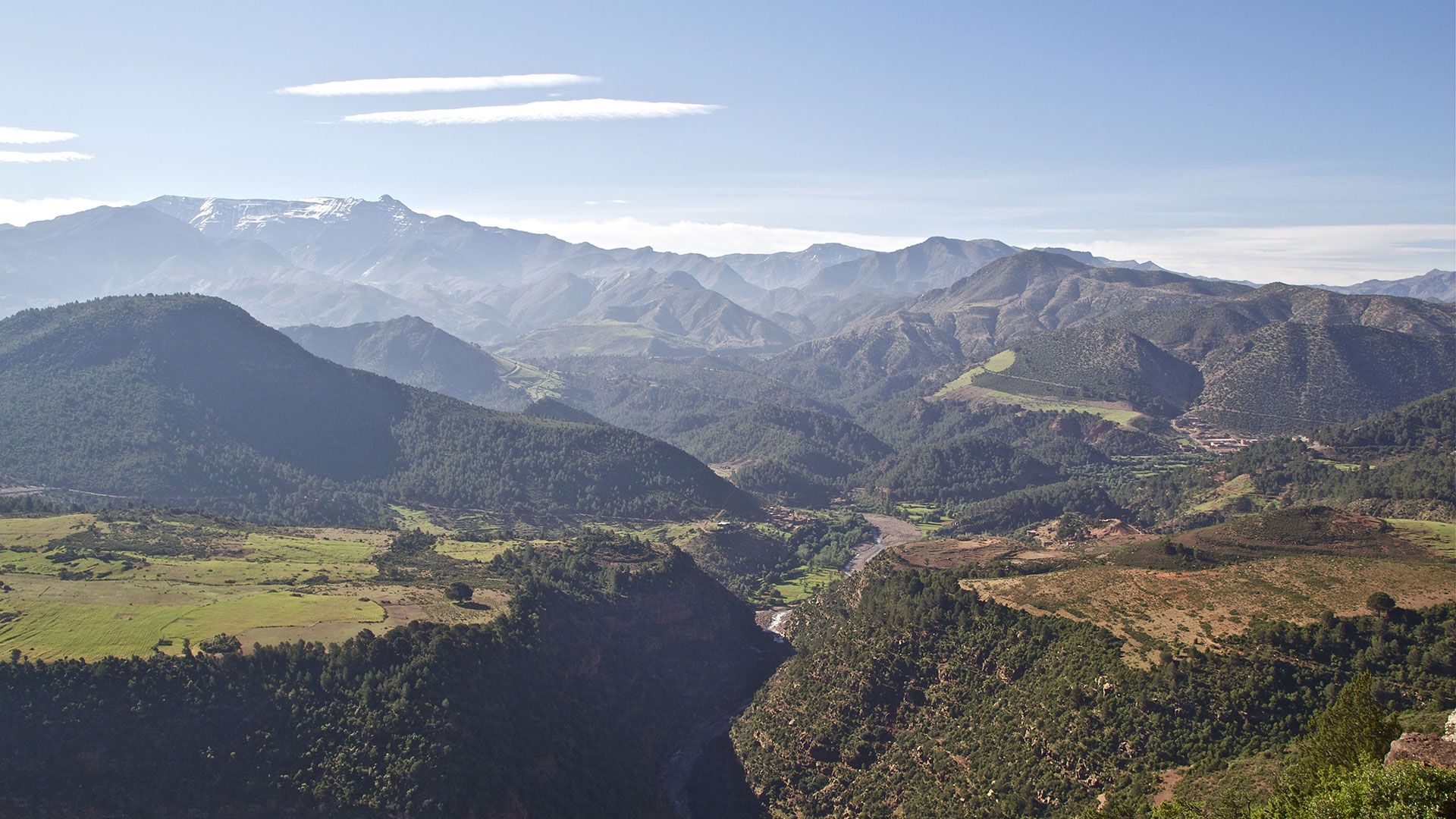 #6 Visit Chefchaoun City
Chefchaoun is a city in Morocco. It is also called the blue city, because it is filled with building shapes in blue. The city is all blued, with different house shapes.
 It is surrounded with breath-taking mountains. It has many beautiful beaches in Morocco. It is a very well known city for its diversity, blue colour , and tourist places .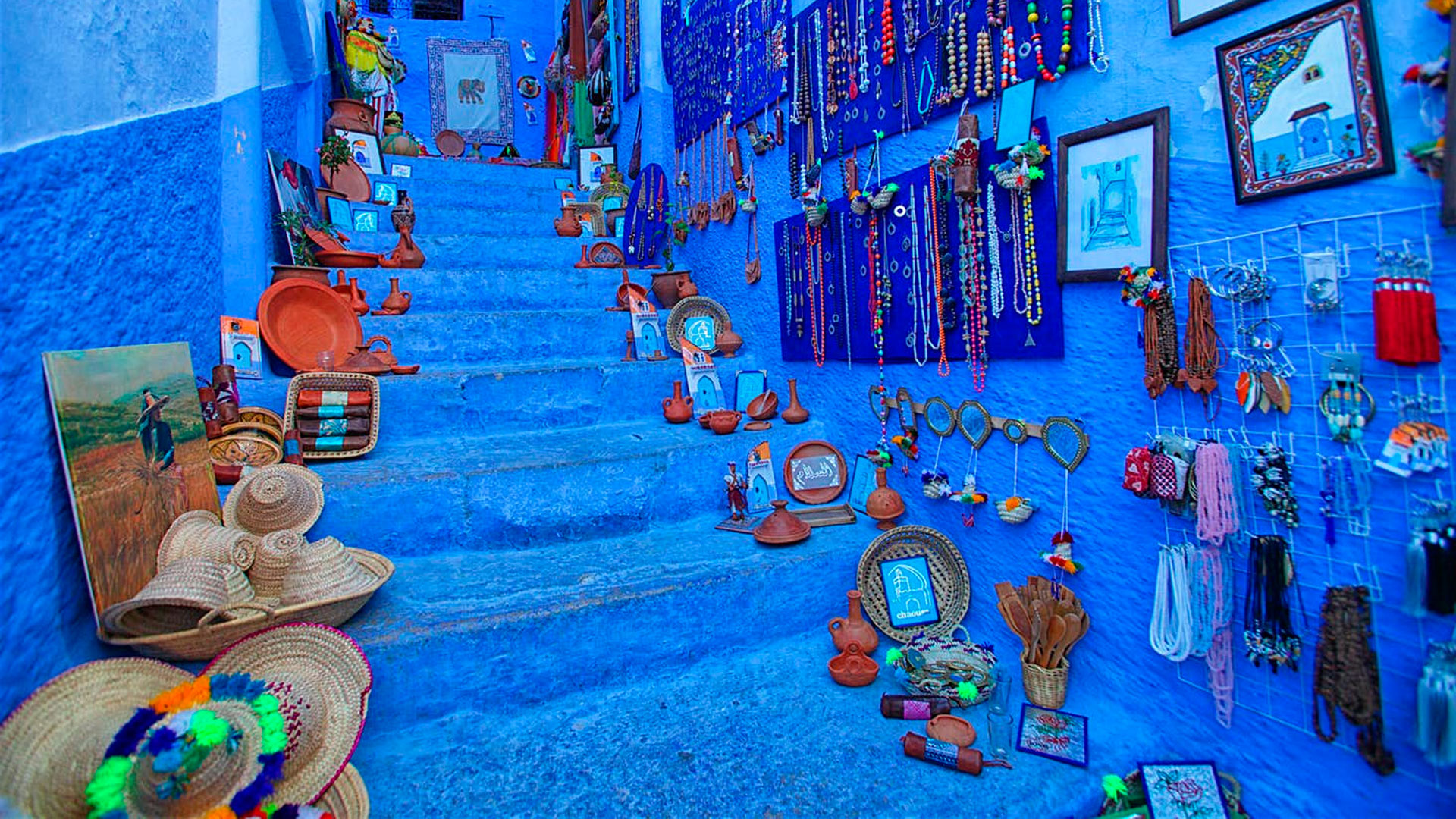 #7 Visit Ait Benhaddou
Wander through AIT benhadou village can be a unique and a very special experience.
Aït Benhaddou is a UNESCO World Heritage Site that looks like it's carved within the mountain itself. This small little village is known locally as an ighrem (something similar to a walled and protected village) that was once used as a stopping point for traders through the desert.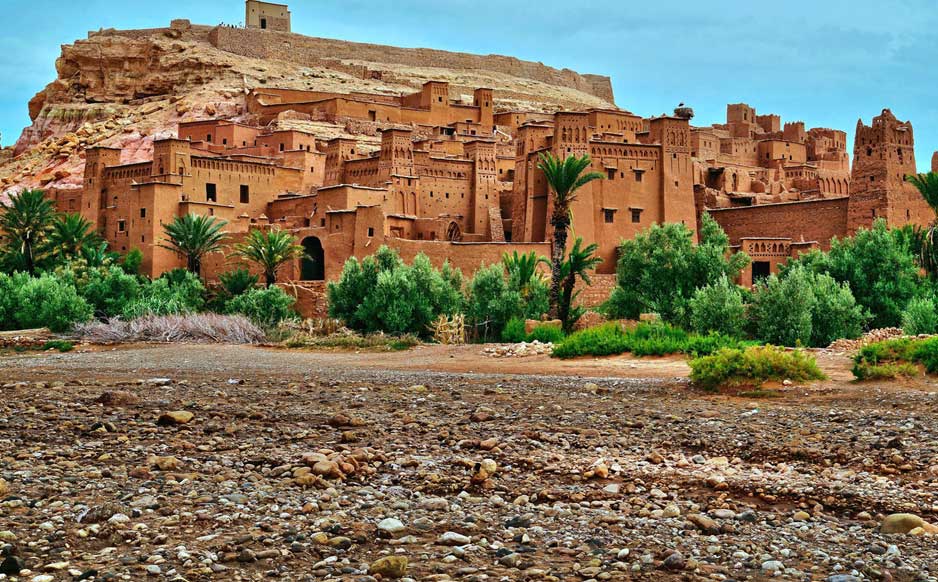 #8 Steam In A Traditional Moroccan Hammam
A hammam or the what so called public steam path, is a Moroccan rite of passage. In the past few years, there was a few private bathrooms, hammams were social meeting places where people could come to bathe and gossip .
Moroccan public hammam offers a fascinating cultural insight , and a chance for cleansing and exfoliation different , and unique  experience .
The hammam is a great chance for travelers to get close to locals , to meet and socialize with them . In case , you are afraid of taking a public hammam , there are private Moroccan hammams , with private rooms and highly quality products sourced from around Morocco .
#9 Camel trekking
Generally speaking, travellers want to try a new adventure and unique experience by taking an overnight camel ride in the Sahara Desert.
They like to enjoy the sand, and the sun . Especially, at night time, they like to ride camel through the wavy , deep , radish orange dunes . They also like to enjoy the weather at night, and breath life into their souls.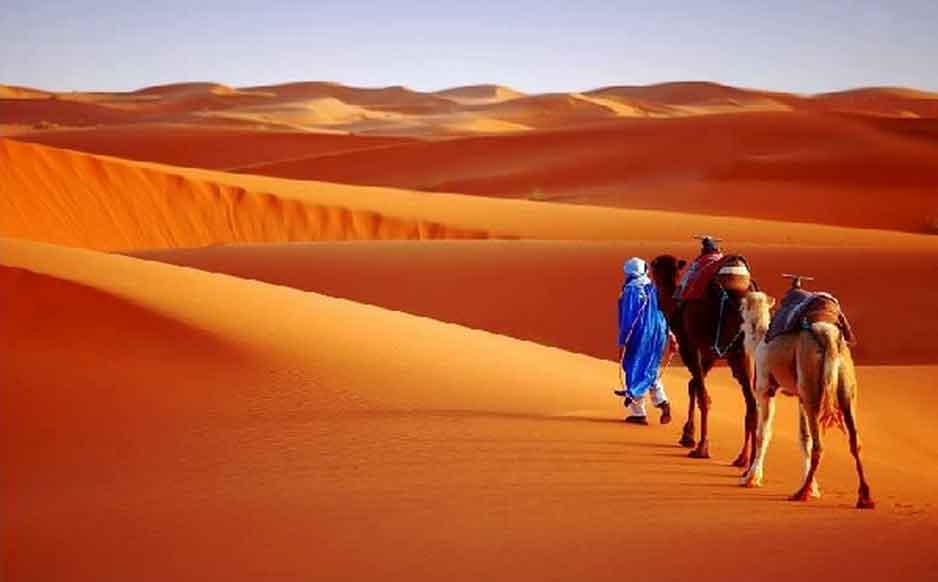 #10 A must eat in Morocco
Morocco is a diverse country, and this diversity extends to its people; on the way they live, their culture, languages, and cuisine .
In this sense Moroccan's cuisine is very diverse as its culture. It is worldwide known as one of the best and tasteful cuisines in the world, since it is a mixture of different cuisines. Moroccans use spices too much, and they know how to mix them to get the taste they want. If you go to Morocco taste their food is a must, because it is something unbelievable . In an other way, there are some delicious meals that you have to try with no doubts :
PASTILAS
TAJINES
BISSARA
HARRIRA
COUSCOUS
MAAKOUDA (a potato pancake )
TANGIA
MINT TEA
MOROCCAN SWEETS