This Page Also avialable in:

English
Morocco is a country of beauty and authenticity; however, due to the abundance of the amazing places and luring sites, one may find it very difficult to decide what places to visit. In this article, we will make it easy for you, and provide you with the four best places to visit in Morocco.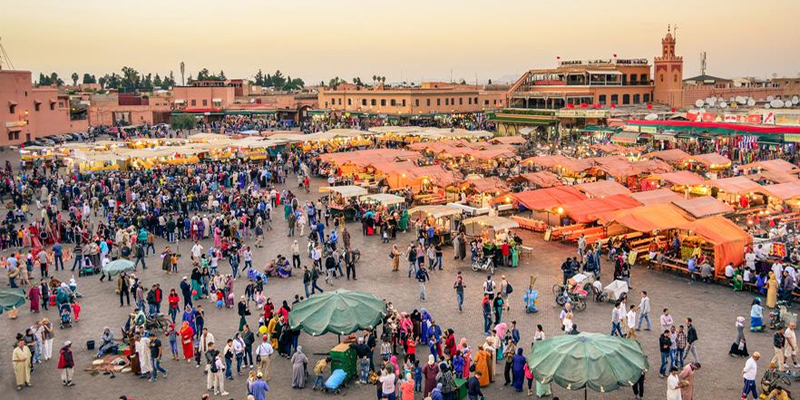 The first place we highly recommend is Marrakech, the red city. This city is full of many interesting locations and buildings that you will enjoy visiting. Among these places there is Jamaa El Fnna, which is a wide square in which people from different cities come to present their performances and show their skills such as, playing, dancing with monkeys and snakes. In addition to Jamma El Fnna, there is Bazars, which are shops where you can find colorful handicrafts and traditional clothes. Moreover, the city contains historical monuments such as, El Mennara, Kotoubia, and the old Madinna.  After along tour in the city, we suggest to seek a traditional restaurant and order Tanjia, which is the famous dish in the city.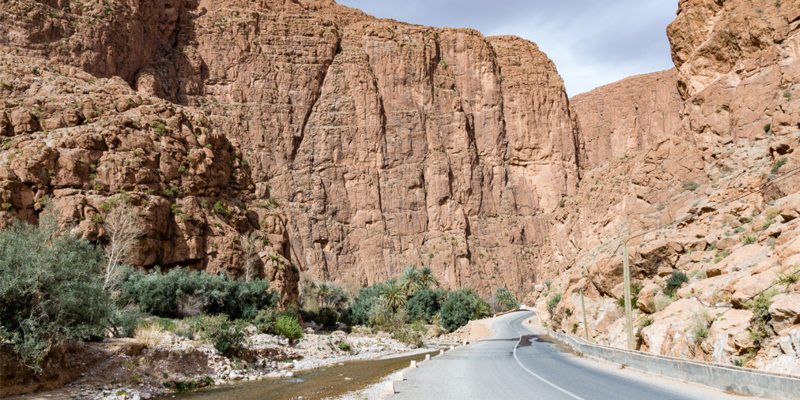 If you are nature lover, we suggest visiting the beautiful series of rivers called Todgha Gorges. Todgha Gorges are located in the eastern part of the high Atlas Mountains. And during your visit to Todgha, you will admire the luring panoramic views it offers and enjoy moving throughout its green olive trees and over its rivers. Todgha contains small traditional cafés; these cafes overlook rivers and forests, where you can sit for a cap of mint tea and a delicious Moroccan Tajin.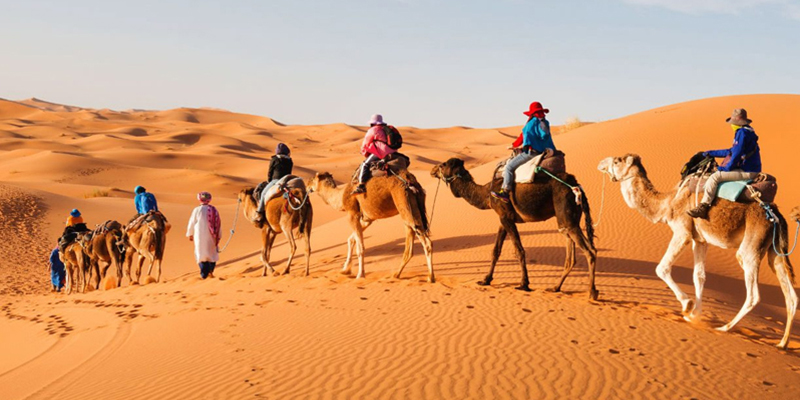 For desert lovers, we recommend visiting Merzouga, the home of golden sand and clear sky. If you are one of those people who like to explore the desert and enjoy its calm atmosphere, Merzouga is where you will find what you are looking for. In Merzouga, you will learn how to ride camels and go in a tour throughout the high dunes of Erg Chebbi. You will also spend nights in the heart of the desert and listen to some Amazigh music as well as taste the local's dishes. In addition to that, you will have the chance to watch the amazing sunset and sunrise and take some lovely pictures as souvenir.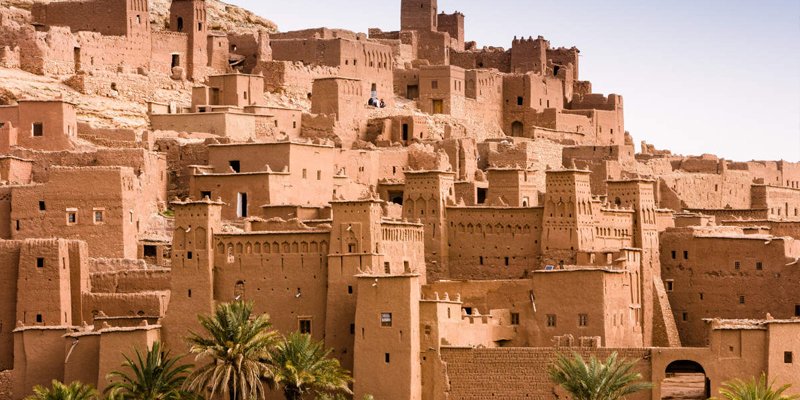 The fourth place we recommend is Ouarzazate. Ouarzazate is one of the most visited cities in Morocco. This city is contains one of the biggest movie studios in the area called the Atlas Studio. The Atlas Studios is the place where countless successful and famous moves have been filmed such as, Gladiator, Tea in Sahara, the Mummia and more. In addition to the Atlas studio, there is one of the oldest Kasbahs in Morocco, which is known as Kasbah of Ait Ben Haddou. This Kasbah was owned by Thami El Glawi the old Pasha of Marrakech, and it is now considered as world heritage by the UNESCO. Visiting Ait Ben Hadou will be amazing, especially when exploring it streets and rooms to discover the and watch the old architecture of the Kasbah and it amazing decoration.