This Page Also avialable in:

English

Português

Español
6 DAYS TOUR FROM TANGIER TO MERZOUGA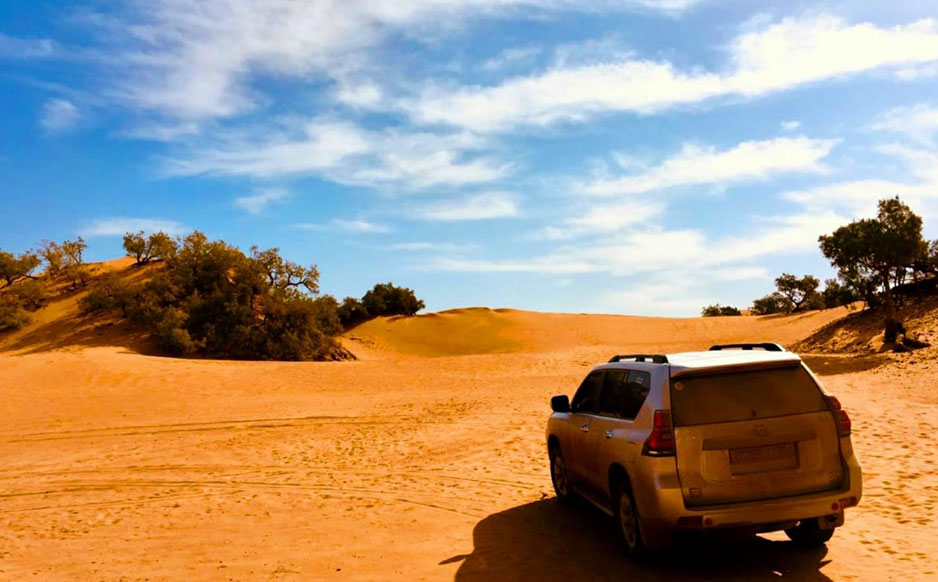 1st Day: Tangier – Chefchaouen
Your arrival at Tangier airport is the first thing we start with. Taking a tour about the city precedes transfer to Chefchaouen.
Chefchaouen is a berber name. It means horns in view oof its geographical location. It's painted completely in blue.  The night is spent in Chefchaouen.
2nd Day: Chefchouen to Midelt
Breakfast starts the day. The programs today is devoted to the time spent on the way to Midelt. We pass by Fes and Ifrane. We go through the forests in the direction to Midelt to stay here.
DAY 03: MIDELT MERZOUGA
The visit of today includes Merzouga and Erfoud, and Errachidia. There are stops, for we take pictures and to observe the mountains and seasonal stream of water. The oases are benefiting from the stream of water. The last point is Merzouga. the night is spent in your accommodation.
4th Day: Merzouga Merzouga
Like today, we pay a visit to the local nomad family, so that you can understand the culture. As lunchtime comes closer, we check in to Rissani. Let's have a short visit to the local market of Tafilalt. The lunch is served in a restaurant, with special pizza. After lunch, we go back to Merzouga. We ride the camels, directing towards dunes. This is to spend the night in a bivouac. We continue Trekking to the top of the nearest dune, for the purpose of observing the sunset. This is to relish the meal offered coinciding with their music.
5th Day: Merzouga – Fes
The fantastic sunrise in the Desert is unforgettable. We return via camel to the accommodation. Later we have a healthy breakfast. The visit to Merzouga is finished. The destination of today is Fez. The night is spent in Fes. Overnight is served in the accommodation.
6th Day: Fes to Tangier
The visit includes transferring you to the international Airport in Tangier. The transfer is meant to help you get homeland peacefully.
Included Elements:
Transportation using 4×4 vehicles with A/C.
 Driver /Guide available every day of the trip and Vehicle fuels.
 Accommodation on half board (dinner and breakfast) in hotels or Riads.
 Camel ride through the desert and sleep in tent, or
 Tent in an Oasis with the Berbers
Not Included:
. Airline tickets.
 Noon meals. (Possibility of picnic or restaurants)
 Drinks at meals.
 Entrance fees.
 Tips and personal expenses
Other Tours
– From Marrakesh
– From Fes
– From Casablanca
– From TANGIER