This Page Also avialable in:

English

Português
It's a lonely type of cuisine known all over the world. It is incredibly diverse. The Moroccans master the art of carefully mix many spices and fragrances with exact measures and they get an amazing final result. Most of the ingredients are home grown and that's one secret of the food being original and unique.
Moroccan Tajine :
The Tajine is the most commonly known classical type of food. It is cooked very slowly. It is put in container called with the same name as the dish itself. It is prepared with pieces of meat and with a process of long cooking until they become very tender. While it's cooking, many spices and other ingredients are added.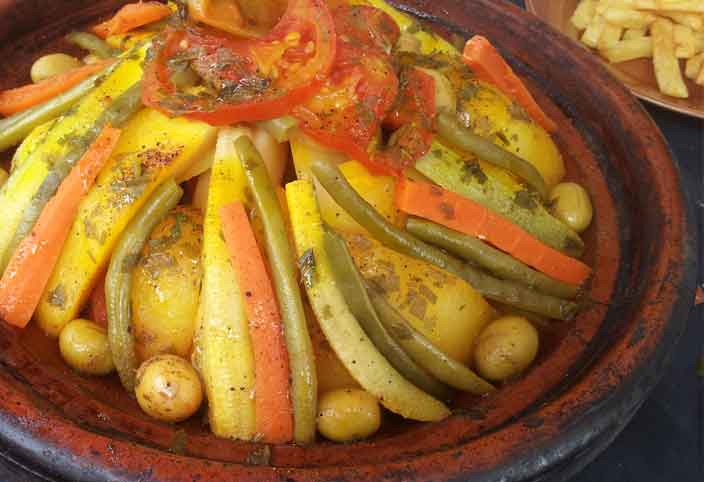 Couscous:
Couscous is another light dish which must accompany many types of dishes. It is cooked by steaming and many vegetables are included in the sauce. Spices are always there and hot green pepper is indispensible in this international dish.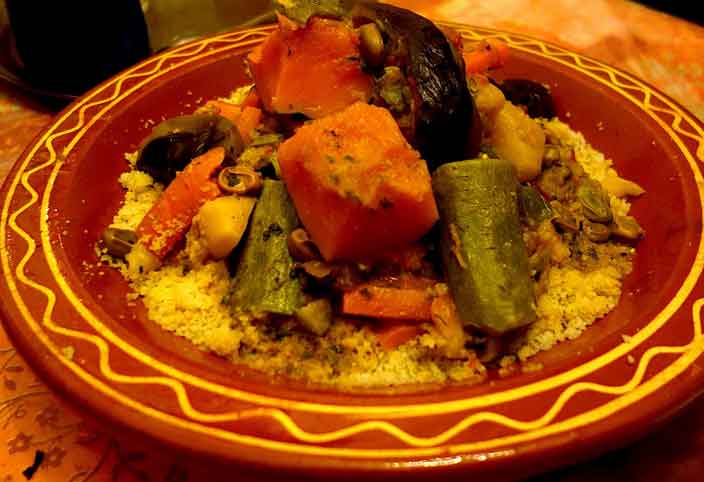 Mealtimes in Morocco are sacred especially during the fasting month. All family members should gather around the table and exchange their warm discussions of the day. If you are a guest, you will immediately be offered a meal and a cup of mint tea. Pouring tea technique is an art that every Moroccan actually master. Offering tea is the Moroccan way of socializing and welcoming guests.